My Blog
Posts for: April, 2019
By Western Slope Dental Center
April 15, 2019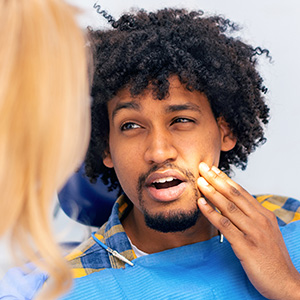 A toothache means a tooth has a problem, right? Most of the time, yes: the pain comes from a decayed or fractured tooth, or possibly a gum infection causing tooth sensitivity.
Sometimes, though, the pain doesn't originate with your teeth and gums. They're fine and healthy—it's something outside of your tooth causing the pain. We call this referred pain—one part of your body is sending or referring pain to another part, in this instance around your mouth.
There are various conditions that can create referred pain in the mouth, and various ways to treat them. That's why you should first find out the cause, which will indicate what treatment course to take.
Here are a few common non-dental causes for tooth pain.
Trigeminal Neuralgia. The trigeminal nerves situated on either side of the face have three large branches that extend throughout the face; the branch to the jaw allows you to feel sensation as you chew. When one of the nerve branches becomes inflamed, usually from a blood vessel or muscle spasm pressing on it, it can refer the pain to the jaw and seem like a toothache.
Temporomandibular Joint Disorder (TMD). These two joints that connect the lower jaw to the skull can sometimes become dysfunctional for a variety of reasons. This can set up a cycle of spasms and pain that can radiate throughout the jaw and its associated muscles. The pain can mimic a toothache, when it actually originates in the jaw joints.
Teeth Grinding. This is an unconscious habit, often occurring at night, in which people clench or grind their teeth together. Although quite common in children who tend to grow out of it, teeth grinding can continue into adulthood. The abnormally high biting forces from this habit can cause chipped, broken or loosened teeth. But it can also cause jaw pain, headaches and tenderness in the mouth that might feel like a toothache.
These and other conditions unrelated to dental disease can seem like a tooth problem, when they're actually something else. By understanding exactly why you're feeling pain, we can then focus on the true problem to bring relief to your life.
If you would like more information on oral pain issues, please contact us or schedule an appointment for a consultation.
By Western Slope Dental Center
April 05, 2019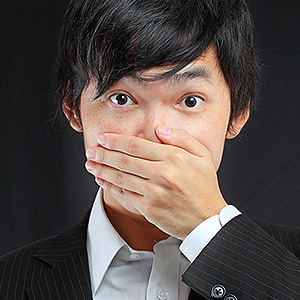 Drugs play an indispensable role in treating disease. For example, life without antibiotics would be much more precarious—common infections we think nothing of now would suddenly become life-threatening.
But even the most beneficial drug can have disruptive side effects. Antibiotics in particular can cause a rare but still disturbing one: a growth on the tongue that at first glance looks like dark hair. In fact, it's often called "black hairy tongue."
It isn't hair—it's an overgrowth of naturally occurring structures on the tongue called filiform papillae. These tiny bumps on the tongue's upper surface help grip food while you're chewing. They're normally about a millimeter in length and tend to be scraped down in the normal course of eating. As they're constantly growing, they replenish quickly.
We're not sure how it occurs, but it seems with a small portion of the population the normal growth patterns of the papillae become unbalanced after taking antibiotics, particularly those in the tetracycline family. Smoking and poor oral hygiene also seem to contribute to this growth imbalance. As a result, the papillae can grow as long as 18 millimeters with thin shafts resembling hair. It's also common for food debris and bacteria to adhere to this mass and discolor it in shades of yellow, green, brown or black.
While it's appearance can be bizarre or even frightening, it's not health-threatening. It's mostly remedied by removing the original cause, such as changing to a different antibiotic or quitting smoking, and gently cleaning the tongue everyday by brushing it or using a tongue scraper you can obtain from a pharmacy.
One word of caution: don't stop any medication you suspect of a side effect without first discussing it with your prescribing doctor. While effects like black hairy tongue are unpleasant, they're not harmful—and you don't want to interfere with treatments for problems that truly are.
If you would like more information on reactions to medication that might affect your oral health, please contact us or schedule an appointment for a consultation.